Introduction of YHZS series mobile concrete batching plant
2015-03-25
Zhengzhou Xinyu Machinery Manufacturing Co.,Ltd is a professional Manufacturer in machinery production area.YHZS series are our classic products.It is widely welcomed by customers with its high convenience and cost performance.

1.Mixing system
The concrete mixing machine of the mobile concrete batch plant is forced double-shaft concrete mixer, the mixing time is short, the discharging is fast, the mixing is uniform, the productivity is high. And the dry hard, plastic and various proportions of concrete are well stirred and the quality is reliable.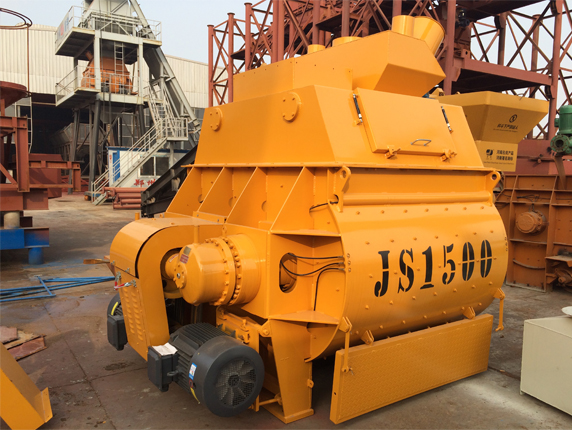 2. Batching system
The aggregate mixing system of the portable concrete batch plant is located at the rear end of the whole station, and the upper part is an aggregate (sand, stone) storage hopper. The storage hopper can be divided into 2 or 4 grids, and a heightening plate is provided to increase the storage capacity. The pneumatic operation is sequentially opened, and the aggregate measurement is a cumulative measurement method for a plurality of materials. The bottom is equipped with a walking rear axle and frame legs for working. Cement, water and additives are weighing hoppers, accurate measurement, centralized control of the microcomputer, andsimple operation.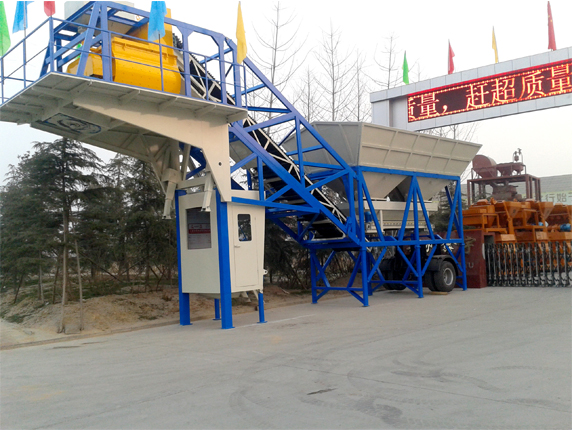 3. Control system
The control room of the mobile portable concrete batch plant is at the bottom of the concrete mixer chassis, and the automatic control system of the batching plant is built in. The control system is the same as the stationary concrete batch plant. When the working state is used, the control room is used as the front support point of the whole station. When the transfer room is transported, the control room is closed and collected in the inner space of the bracket.
YHZS series are the products manufactured by , according to the actually use, the mixing capacity from 25-75 m3/h can be selected, and also the price is different,please kindly contact us to know the detail information.