Product Overview
Technical parameters
Inquiry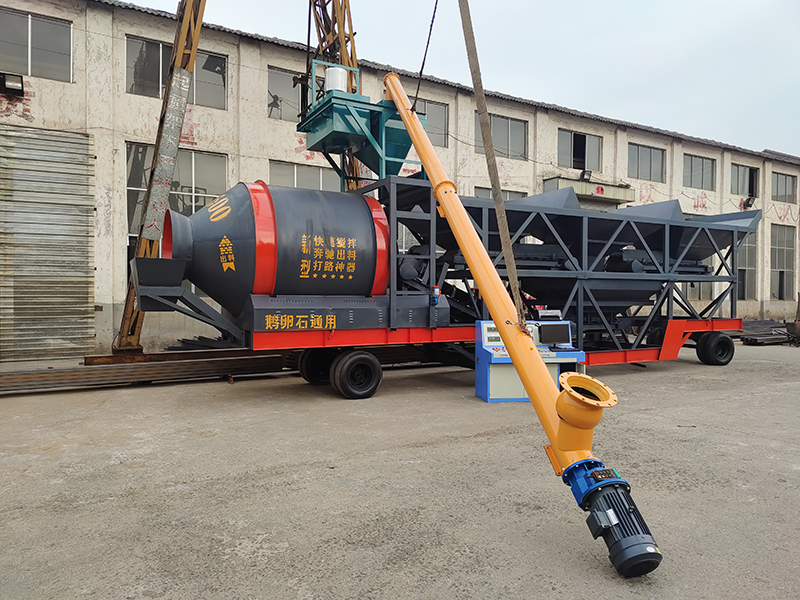 Products Description:
JZM Series Mobile Concrete Batching Plant With Drum Type Concrete Mixer as one of the YHZM Series mobile concrete batching plant is a new type mixing plant adapt to the fast installation and movement. It is designed and manufactured by our factory based on the practical construction projects. The whole design is with convenient installation, stable and reliable operation convenient transportation. It has the advantages of flexible movement, quick and easy assembly and disassembly, and stable performance. It is the preferred choice for field construction projects such as railways, highways, ports, bridges, and hydropower projects.
Features:
1.Rapid and easily to assemble and disassemble, conveniently to transport.All of the cable connection don't need to be unloaded, except the external equipment such as screw conveyor and cement silo, etc.
2.The performance of mixing is perfect. It adopts electric drum/twin-shaft concrete mixer to make the concrete mixing equally in shortest time.
3.For different mixture radios of dry concrete, semi-dry concrete, or plastic concrete, it can make the mixing well.
4.Top-quality configuration, high reliability, accurate measurement, easy operation.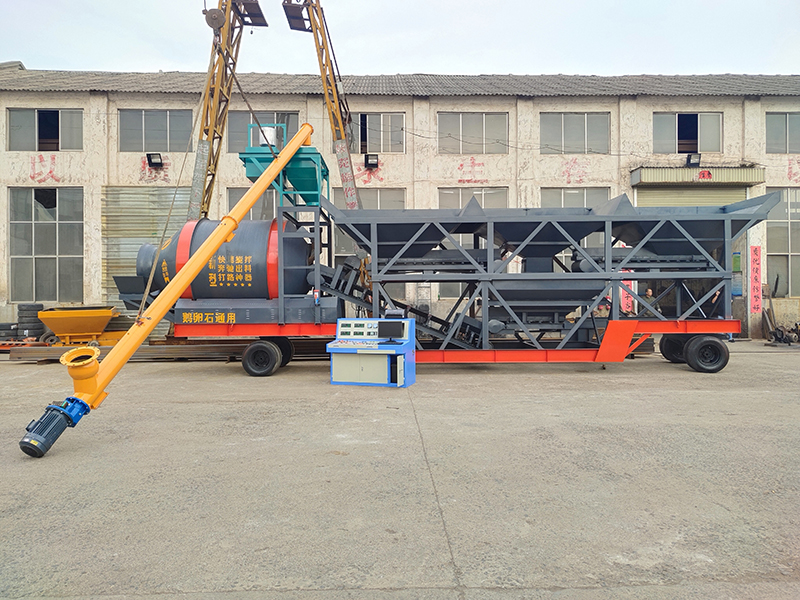 Technical Parameters

Model

JZM500-2

JZM750-2

JZM1000-3

JZM1500-2

Theory capacity

25m³/h

35m³/h

50m³/h

75m³/h

Discharging height

1600mm

1600mm

1600mm

1600mm

Total power

44kw

50kw

58.9kw

66.9kw

Dimension(L * W * H)

8 X 2.2m X3.8m

8m X 2.2m X3.8m

13.5m X 2.3m X 4.2m

12m X 2.3m X 4.2m


Mixing System

Model of Mixer

JZM500

JZM750

JZM1000

JZM1500

Mixing motor

2*5.5kw

2*7.5kw

2*11kw

2*15kw

Discharging volume

500L

750L

1000L

1500L


Aggregate System

Model of Batcher

PLD800-2

PLD1200-2

PLD1200-3

PLD1600-2

Aggregate bin volume

5m³×2

6m³×2

7m³×3

8m³×2

Max. Aggregate Dia

60/80mm

60/80mm

60/80mm

60/80mm


Measurement System

Cement weighing hopper

500KG

500KG

560KG

900KG

Water weighing support

220KG

220KG

220KG

330KG

Additive weighing support

30KG

30KG

30KG

40KG

Trailer Speed

40-60Km/h

40-60Km/h

40-60Km/h

40-60Km/h

Optional cement silo

50/100T

50/100T

50/100T

50/100T
Main Parameters of JZM750-2 Mobile Concrete Batching Plant

Model

JZM750-2

Theory capacity

35m³/h

Discharging height

1600mm

Total power

50kw

Dimension(L * W * H)

8m X 2.2m X3.8m


Mixing System

Model of Mixer

JZM750

Mixing motor

2*7.5kw

Discharging volume

750L


Aggregate System

Model of Batcher

PLD1200-2

Aggregate bin volume

6m³×2

Max. Aggregate Dia

60/80mm


Measurement System

Cement weighing hopper

500KG

Water weighing support

220KG

Additive weighing support

30KG

Trailer Speed

40-60Km/h

Optional cement silo

50/100T