Product Overview
Technical parameters
Inquiry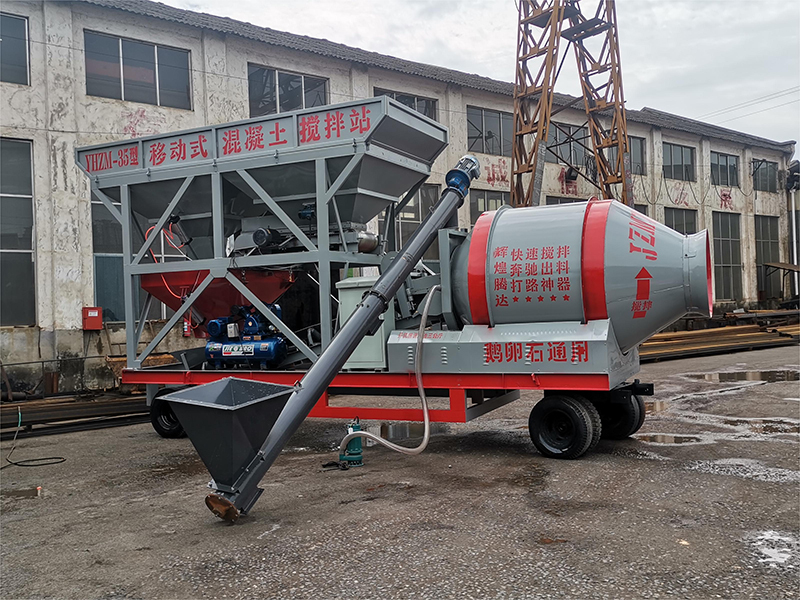 Brief Introduction:

Mobile concrete batching plant with drum mixer is a new type concrete mixing stations that with less cost and easy installation.
Aggregate batching and transferring is automatic and precise;
Concrete mixing quality is observable, drum clockwise rotating for mixing, and anti-clockwise rotating for discharging;
The whole plant chassis can be moved easily, don't need to be separated and assembled;
This plant is designed to work without foundation, even cooperate working with horizontal cement silo;
Compared with twin-shaft concrete mixer plant, this concrete batching plant is cheap and save the shipments cost.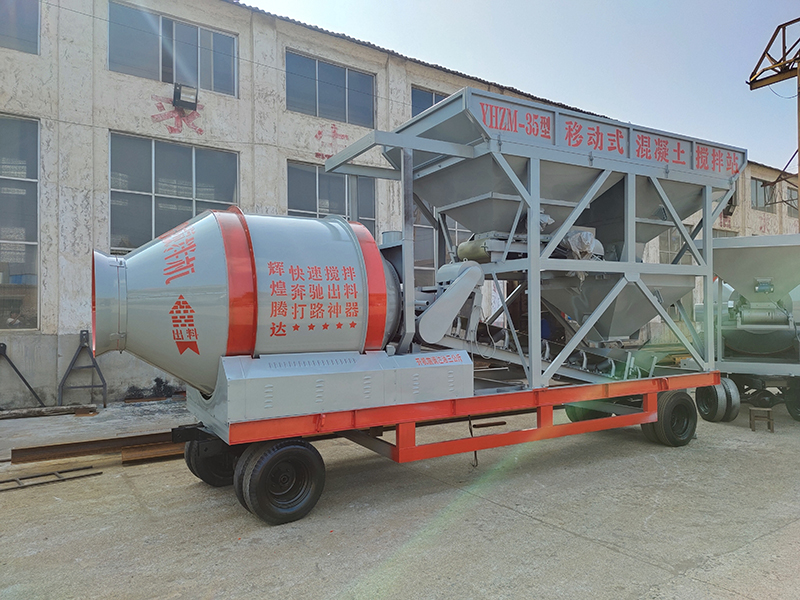 Features:
1. The overall layout: Easy installation and operation
2. Traction mode: Convenient movement, can be towed to anywhere.
3. Structure characteristics: Unique water supply lines, automatic water supply system, reduced water time and increased production efficiency by 20percent.
4. Complete functions: Unique ratio storage, self compensation of aggregates drop, alarming of over scale, online modifying formula,etc.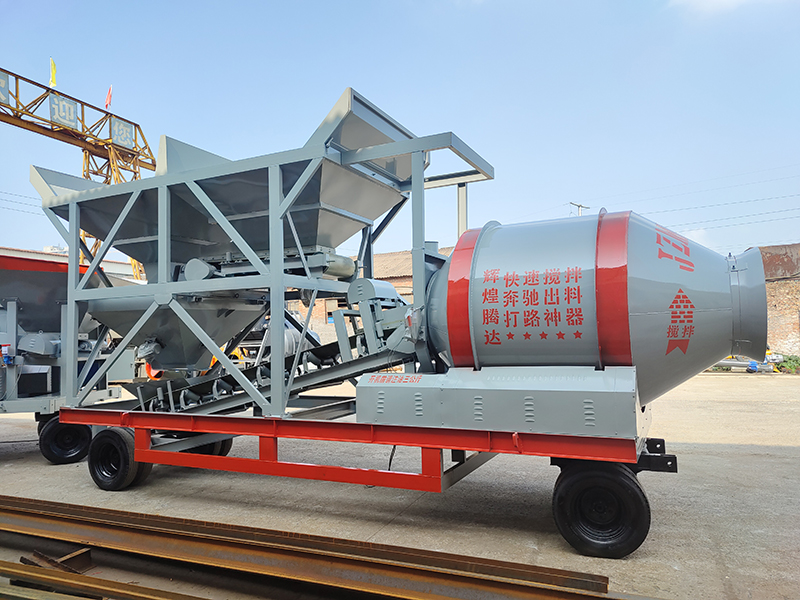 Details of JZM500-2 Mobile Concrete Batching Plant

Drum Concrete mixers:
Smooth working and convenient operation;
High production and high automatic procedures;


Aggregate batching machine
Accurate measurement and mixing of good quality and high production efficiency.


Traction hinge and wheels
Can be towed by trucks directly, and the universal steering wheels can ensure the direction to change conveniently.

Technical Parameters of JZM Series Mobile Concrete Batching Plant

Model

JZM500-2

JZM750-2

JZM1000-3

JZM1500-2

Theory capacity

25m³/h

35m³/h

50m³/h

75m³/h

Discharging height

1600mm

1600mm

1600mm

1600mm

Total power

44kw

50kw

58.9kw

66.9kw

Dimension(L * W * H)

8 X 2.2m X3.8m

8m X 2.2m X3.8m

13.5m X 2.3m X 4.2m

12m X 2.3m X 4.2m


Mixing System

Model of Mixer

JZM500

JZM750

JZM1000

JZM1500

Mixing motor

2*5.5kw

2*7.5kw

2*11kw

2*15kw

Discharging volume

500L

750L

1000L

1500L


Aggregate System

Model of Batcher

PLD800-2

PLD1200-2

PLD1200-3

PLD1600-2

Aggregate bin volume

5m³×2

6m³×2

7m³×3

8m³×2

Max. Aggregate Dia

60/80mm

60/80mm

60/80mm

60/80mm


Measurement System

Cement weighing hopper

500KG

500KG

560KG

900KG

Water weighing support

220KG

220KG

220KG

330KG

Additive weighing support

30KG

30KG

30KG

40KG

Trailer Speed

40-60Km/h

40-60Km/h

40-60Km/h

40-60Km/h

Optional cement silo

50/100T

50/100T

50/100T

50/100T
Main Parameters of JZM500-2 Mobile Concrete Batching Plant

Model

JZM500-2

Theory capacity

25m³/h

Discharging height

1600mm

Total power

44kw

Dimension(L * W * H)

8 X 2.2m X3.8m


Mixing System

Model of Mixer

JZM500

Mixing motor

2*5.5kw

Discharging volume

500L


Measurement System

Cement weighing hopper

500KG

Water weighing support

220KG

Additive weighing support

30KG

Trailer Speed

40-60Km/h

Optional cement silo

50/100T