Product Overview
Technical parameters
Inquiry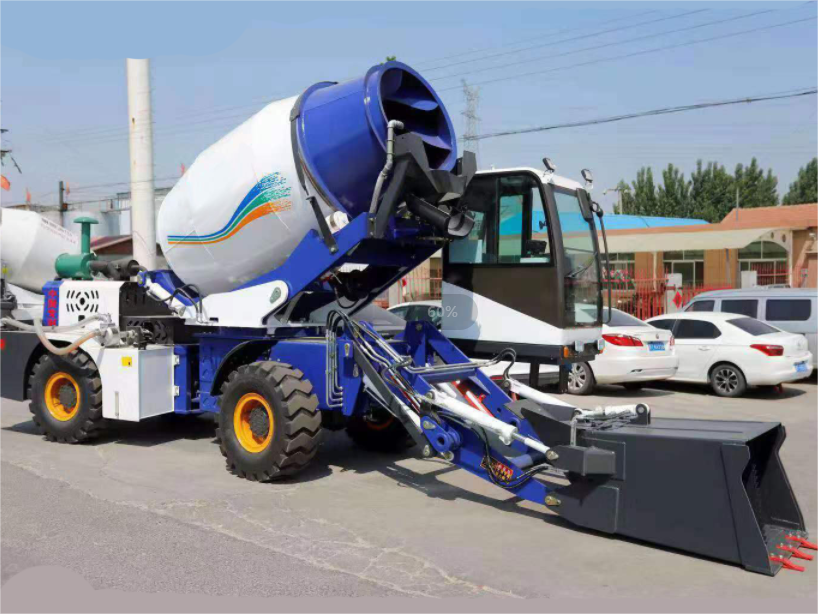 Description:

Self loading mobile concrete mixer is an on site construction vehicle that combine feature with concrete batch processing equipment, concrete transport and concrete mixing station.It equipped with auto-weighing system, water tank, auto-loading bucket, worked as a small mobile concrete batching plant. When it comesto productivity, mobile concrete mixer can be depended for increased mixing capacity on site. A single person can handle overall management of shifting the equipment, loading appropriate proportion of ingredients and monitor the blending operation.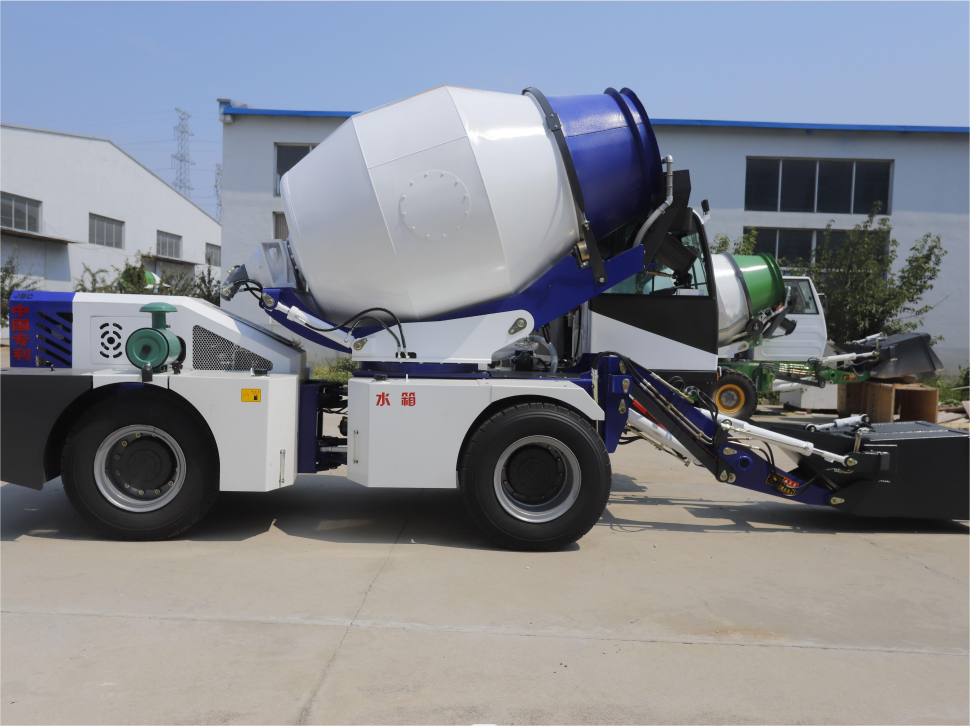 Features:

1. On site construction remains more effective with mobile concrete blender. It can be shifted from one end of the site to another end, and can be drive easily by single person.
2. it reduces the need for additional components including pumps to transport ready mix concrete, drum trucks, etc as they are expensive as well.
3. A variety of construction projects can be done by reducing the cost in concrete mixing to a great extent.
4.Mobile concrete blender has been designed in compact way to make it transferable to different locations and process the construction work comparatively fast and reliable.

Main Parameters of 4 CBM Self Loading Concrete Mixer Truck

Name

Item

Specification

Vehicle

Weight

7500kg

Gross

8000

Transmission

Hydraulic

Wheel driving

4*4

Brake

Hydraulic Brake

Front and Rear Independent System

Chassis

Off Road, CARRARO axle

Distance of Front/Rear Wheelbase

1980mm

Wheelbase

2450mm

Loader

Capacity

500L

Control

Hydraulic

Tile Angle

30%

Speed

High

17-33km/h

Low

0-6km/h

Dimensions(L*W*H)

7200*2380*4140(mm)

Max.Torque/rpm

495nm 1800 r\ minute

Cooling Type

Water cooling

Diesel Engine

Fuel tank

165L

Starter

Electric

Drum Capacity

4m3, 24m3/h

Bank Angle

16º

Rotation Speed

22r\minute

Angle of Drum Rotation

less than270º

Swing Angle

less than60º
Technical Parameters

Name

Item

Specification

Vehicle

Weight

7500kg

Gross

8000

Transmission

Hydraulic

Wheel driving

4*4

Brake

Hydraulic Brake

Front and Rear Independent System

Chassis

Off Road, CARRARO axle

Distance of Front/Rear Wheelbase

1980mm

Wheelbase

2450mm

Loader

Capacity

500L

Control

Hydraulic

Tile Angle

30%

Speed

High

17-33km/h

Low

0-6km/h

Dimensions(L*W*H)

7200*2380*4140(mm)

Max.Torque/rpm

495nm 1800 r\ minute

Cooling Type

Water cooling

Diesel Engine

Fuel tank

165L

Starter

Electric

Drum Capacity

4m3, 24m3/h

Bank Angle

16º

Rotation Speed

22r\minute

Angle of Drum Rotation

less than270º

Swing Angle

less than60º