Basic standard for concrete mixing plant
2016-12-09
According to the basic properties of concrete mixing plant equipment and usage requirements, summarized the following basic standard for using concrete mixing plants.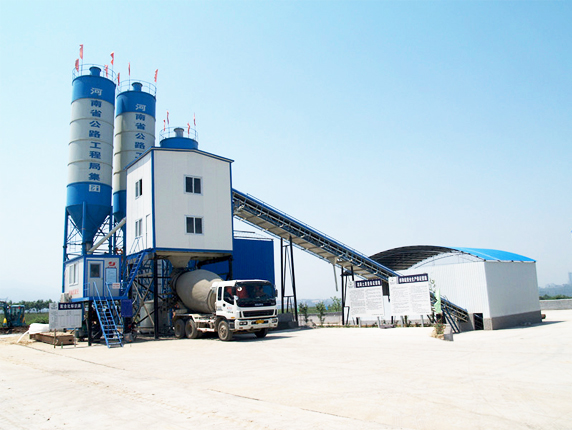 1, Maintenance or operations officers regularly patrol; non-Lab staff to check the concrete mixing situation of concrete mixing plants; any persons shall not get on concrete mixing plant platform.
2. Maintenance of concrete mixing plant equipment, should get the approval of the projects, reasonable arrangements for personnel with specific time, operating room personnel in place to confirm repair parts, and started working when it is cut off the power supply.
3. When you require commissioning maintenance, operations personnel should verify that the person concerned has left the running part is when we can power on operation. But it is needed to be ringing warning before the operation. Field maintenance personnel motioned for approval must only be carried out when commissioning.
4. Production ended, routine clean up stirred the pot and discharge door, auxiliary workers in the receiving operator notification, informed loader support. Before concrete mixing plants beginning the cleanup must be recognized by the operators agree and cut off the power supply to ensure safety to carry out the work. In the process of cleaning, operating room personnel must stick to their posts, to cooperate. When the required discharge door when the concrete mixing plant host, must carefully check the cleaning crew has been in the safety position when plugged in and the running operation.
5. Concrete mixing plant use should strictly carry out safety production. Computer operators, maintenance personnel, safety equipment inspections, found hidden fault may cause accidents, the right to stop operating, violation and may be rejected by the competent instruction.