How to operate the concrete mixer
2017-12-15
In recent years, the concrete mixers are all produced with closely calculate by engineers, which can meet the mixing task of concrete and other mixed materials, and the mixing bucket equipped with full set of high wear-resistant lining, under the premise of in accordance with the normal maintenance, the service life can more than 70,000 cans. While there are so advanced concrete mixer in the market, the key point of mixing more concrete come to the daily operation.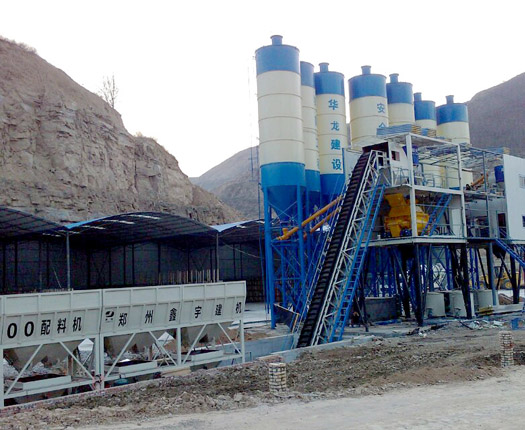 When we buy a concrete mixer, the next step is to check if there is any problem with the equipment. Check the checklist: Check the motor, cylinder, bearing block, etc. for damage, loose fasteners, and if any one is loose, tighten it. The foundation of the support shall form a concrete floor. The concrete mixer shall be tied to the shelf with a rope during the transfer and shall not be placed on the agitator shaft.
Then is the operating procedures of concrete mixer
1, Before starting the concrete mixer, check whether the rotating part and the barrel has scratched touch phenomenon firstly, if there is scratch phenomenon, the part should be promptly adjusted.
2, Clean up debris inside the barrel, the cylinder should be limited before starting.
3.The direction of rotation of the agitator shaft should be the same as that marked on the end of the cylinder.
4, Loaded concrete materials must be cleared of metal or other debris.
5, According to the mixing time to adjust the timing of the mixer, pay attention to the time must be adjusted in the case of power off.