Product Overview
Technical parameters
Inquiry
Concrete road cutting machine
Discription:
This multifunctional road cutting machine. Thickened steel body, sturdy and durable, it is designed to meet most needs. This lightweight walk-behind concrete saw is suitable for small and medium-sized jobs that require power and portability. Cut through concrete, asphalt surfaces and sidewalks. It can be matched with gasoline engine or diesel engine to support customization.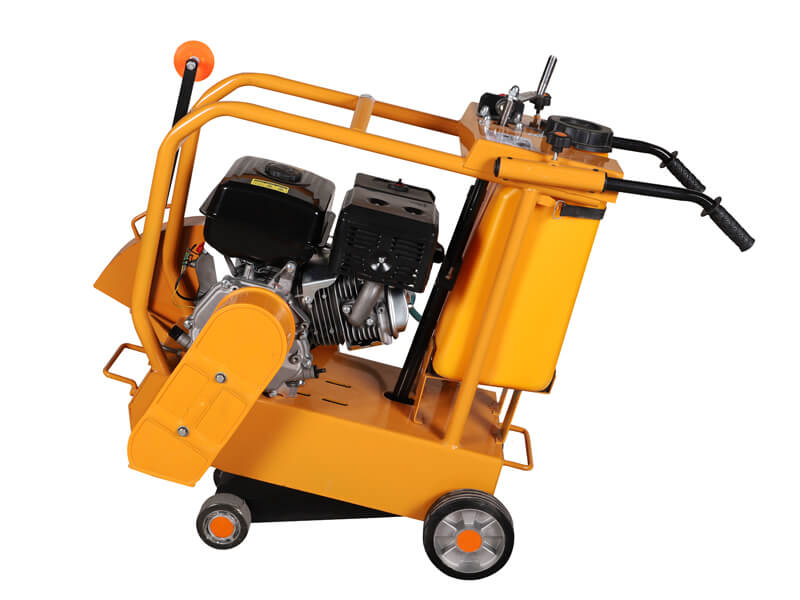 Product feature
1.Easy-remove, rustless poly water tank provides an optimum flow and volume of water to the blade
2.Double water pipe for cooling both sides of blade
3.Easy crank for raising/lowering cutting depth
4.Hinged front, lift-up blade guard is designed to provide easy blade replacement
5.Super-rigid box frame ensures straight cuts while resisting warping and vibration--prolongs saw life
6.Extends blade life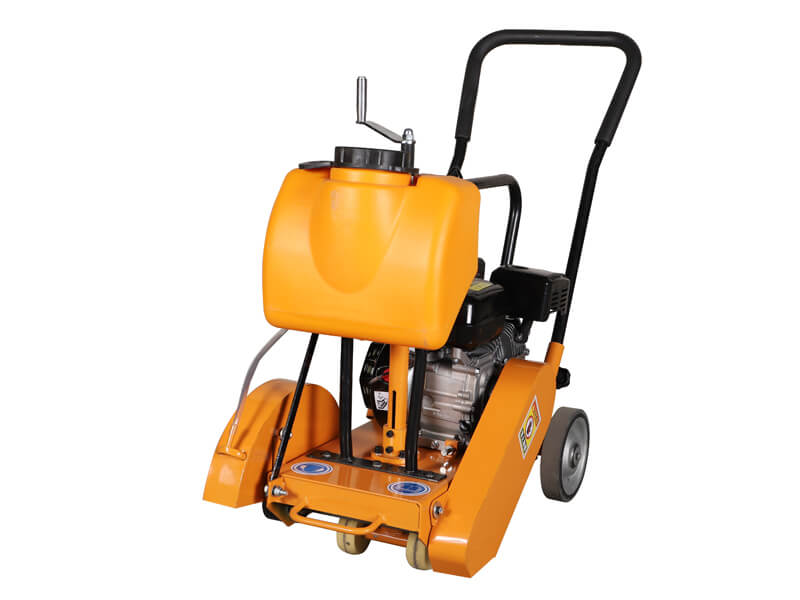 Features
1. The machine adopts hand push to walk and cut, the main axle equipped diamond blade.
2. The machine 's head driven by gasoline diesel or electric enginethrough cone belt.
3. Equipped with a adjustment handwheel to adjust cutting depth.
4. Equipped water tank back of fuselage to cooled blade.
5. Compact structure design, beautiful appearance.
Gasoline Asphalt/Cement Cutting Machine
| | | |
| --- | --- | --- |
| Model | XY-18G | XY-27G |
| Engine | Gasoline | Gasoline |
| Power | 9-13hp | 9-13hp |
| Blade diameter | 500mm | 500mm |
| Max.Cutting depth | 180mm | 270mm |
| Motor speed | 1400r/min | 1400r/min |
| Blade line speed | 47-59m/s | 47-59m/s |
| Cutting speed | 1-2m/min | 1-2m/min |
| Water tank capacity | 37L | 37L |
| Packing Size | 1150*720*950mm | 1150*720*950mm |
| Weight | 225kg | 325kg |
Gasoline Asphalt/Cement Cutting Machine
| | | |
| --- | --- | --- |
| Model | XY-18G | XY-27G |
| Engine | Gasoline | Gasoline |
| Power | 9-13hp | 9-13hp |
| Blade diameter | 500mm | 500mm |
| Max.Cutting depth | 180mm | 270mm |
| Motor speed | 1400r/min | 1400r/min |
| Blade line speed | 47-59m/s | 47-59m/s |
| Cutting speed | 1-2m/min | 1-2m/min |
| Water tank capacity | 37L | 37L |
| Packing Size | 1150*720*950mm | 1150*720*950mm |
| Weight | 225kg | 325kg |