Product Overview
Technical parameters
Inquiry
Product Description:
It applies to sand, gravel, clay, and all kinds of sandy soil compaction, but also to the asphalt sand, poor compaction of concrete and clay, particularly suitable for interior floors, courtyards and narrow grooves such as construction sites, medium and large machinery which can not be competent to complete the construction tasks. Smashing of concrete, brick stone, asphalt, rock and clay, and tamping of ballast bed.
1. Gasoline driven, strong adaptability to an open working environment.
2. Compact structure, convenient operation.
3. Adopt the dashpot plunger and elasticity for absorbing shock, extremely decreasing the laboring strength in the operation.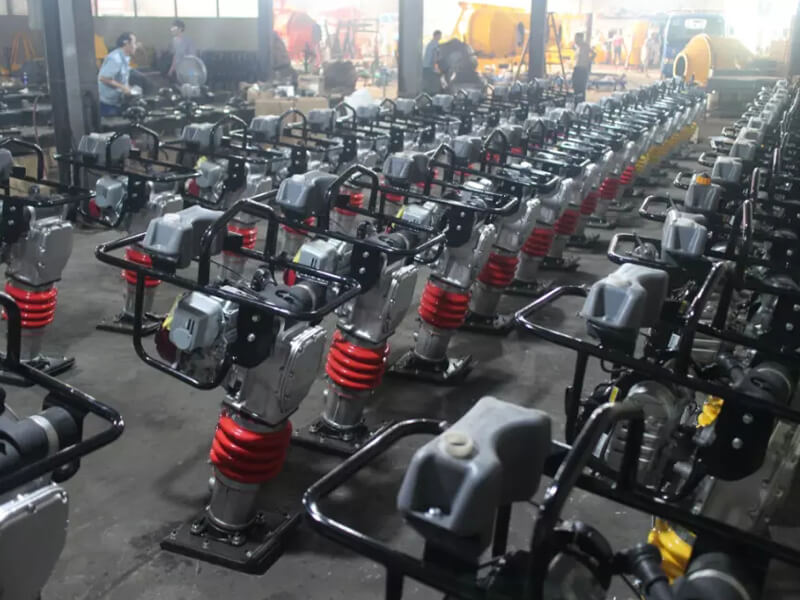 Features:
A. Double Cleaner System.
B. Heavy-duty shock rubber absorbs kickbacks.
C. High-density polyethylene fuel tank eliminates corrosion.
D. Rack and pinion throttle lever.
E. Engineering plastics and steel well absorb shock and stress.
F. Additional built-in air filtration system plus the original air cleaners in the engine provides cleaner air to engine for longer lift and improved durability.
G. High quality, polyurethane bellow.
H. CE certified.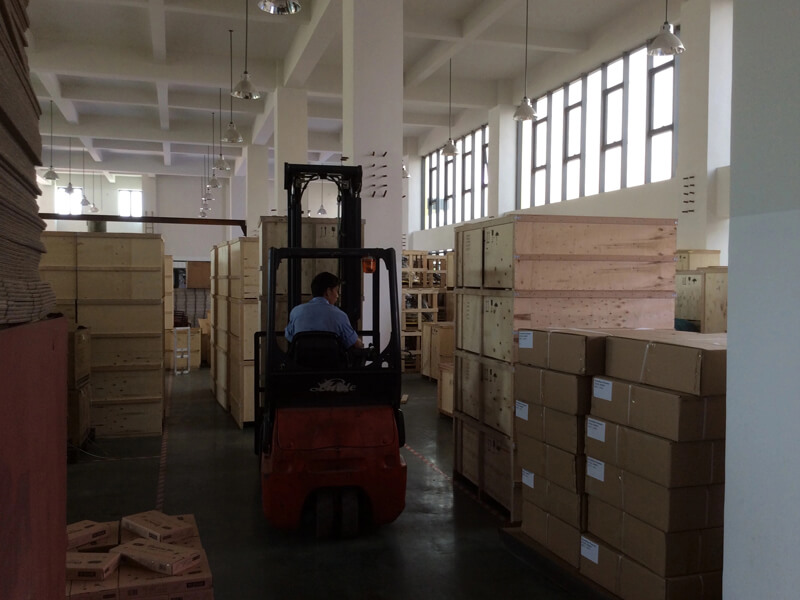 Technical Parameters
Model

XY-7

XY-80

XY-90

XY-100

Power

2.2KW

2.2KW

3KW

3KW

Take off height

40-65mm

40-60mm

45-70mm

45-70mm

Impact energy

5.6N.M

5.6N.m

6.5N.m

6.5N.m

Advance speed

10-13m/min

10-13m/min

10-13m/min

10-13m/min

Impact frequency

420-650 time/min

460-650

times/min

460-650

times/min

460-650

times/min

Plate size

330x280mm

300X280mm

300X280mm

300X280mm

Weight

70KG

70kg

80kg

85kg

Vibrating frequency

600-700tpm

600-700tpm

600-700tpm

600-700tpm

Voltage

380V or customized

380V or customized

380V or customized

380V or customized

Power type

Electricity / Gas

Electricity / Gas

Electricity / Gas

Electricity / Gas
Technical Parameters
Model

XY-7

XY-80

XY-90

XY-100

Power

2.2KW

2.2KW

3KW

3KW

Take off height

40-65mm

40-60mm

45-70mm

45-70mm

Impact energy

5.6N.M

5.6N.m

6.5N.m

6.5N.m

Advance speed

10-13m/min

10-13m/min

10-13m/min

10-13m/min

Impact frequency

420-650 time/min

460-650

times/min

460-650

times/min

460-650

times/min

Plate size

330x280mm

300X280mm

300X280mm

300X280mm

Weight

70KG

70kg

80kg

85kg

Vibrating frequency

600-700tpm

600-700tpm

600-700tpm

600-700tpm

Voltage

380V or customized

380V or customized

380V or customized

380V or customized

Power type

Electricity / Gas

Electricity / Gas

Electricity / Gas

Electricity / Gas