Product Overview
Technical parameters
Inquiry
Walk-behind Concrete Trowel Machine
Product Discription:
Road construction tools and equipment concrete power trowel is a concrete polishing machine. Can improve the density and wear resistance of the concrete surface. It has high troweling efficiency, reduces labor intensity of workers, shortens project completion time and saves labor cost.
The machine is widely used in cement concrete surface of the slurry, compaction, smooth, wipe light. And roads, factories, warehouses, square concrete and epoxy wear-resistant floor of the construction.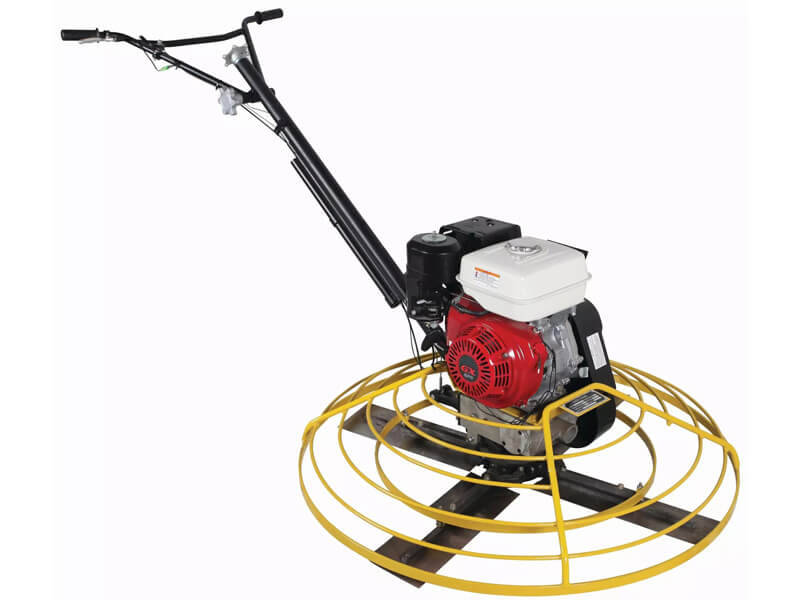 Features:
1. Smooth operating screw control knob make it easy to adjust the blade pitch.
2. Low center of gravity design provides safe and stable operation;
3. Unique decreasing vibration handle makes control easy and operation comfortable;
4. Reduction gear-box, shafts and gears and other parts are one-time processed by digit control center, made of aluminum alloy;
5. Trowel blade supporting arm is made of large diameter carbon steel, which has been strictly heat-treated, more stable.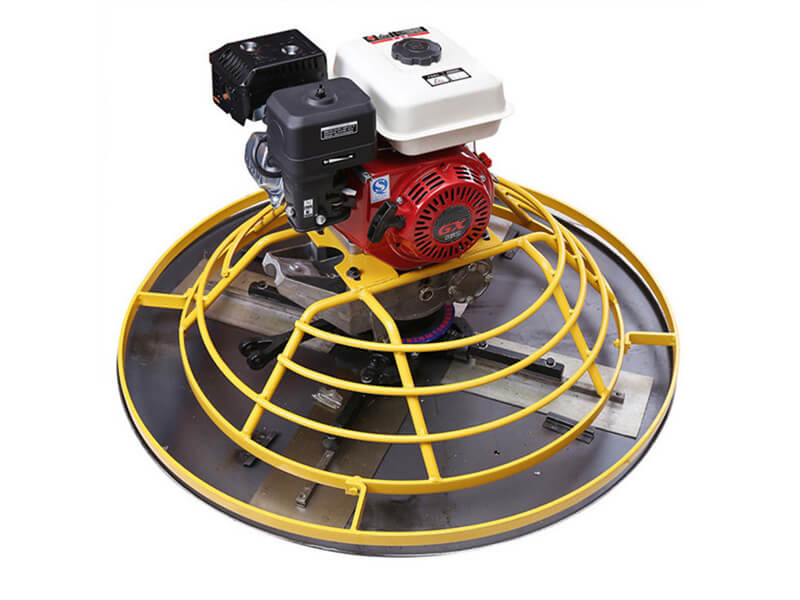 Parameter:
| | | | |
| --- | --- | --- | --- |
| Model | XY1100 | XYH960 | XY960 |
| Engine | GX270 | GX160 | GX160 |
| Power(KW/hp) | 6.6/9.0 | 4.0/5.5 | 4.0/5.5 |
| Working Diameter (mm) | 1100 | 960 | 960 |
| Rotatiom Speed(rpm) | 70-150 | 90-170 | 70-150 |
| Weight(kg) | 120 | 85 | 90 |
Parameter:
| | | | |
| --- | --- | --- | --- |
| Model | XY1100 | XYH960 | XY960 |
| Engine | GX270 | GX160 | GX160 |
| Power(KW/hp) | 6.6/9.0 | 4.0/5.5 | 4.0/5.5 |
| Working Diameter (mm) | 1100 | 960 | 960 |
| Rotatiom Speed(rpm) | 70-150 | 90-170 | 70-150 |
| Weight(kg) | 120 | 85 | 90 |