Product Overview
Technical parameters
Inquiry
HZS35 Concrete batching plant



HZS series concrete batching plants belong to compulsory and efficiency,it includes JS concrete mixer,PLD batching machine ,cement silo and control system. The main machine of this series use JS series double shaft compulsory mixer. It is widely used large and medium scale building works, road and bridge works and concrete products prefabrication plants, and is an ideal equipment to produce commercial used concrete.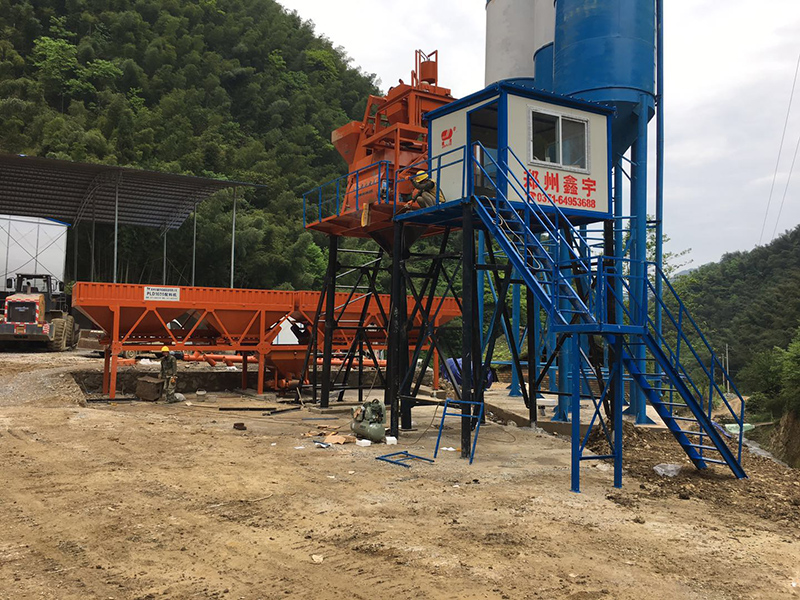 1.Adopt modular structure, installation and relocation is very convenient.
2.Using JS double shaft concrete mixer with PLD series concrete batching machine, accurate measurement and mixing of good quality and high production efficiency.
3.It can produce various kinds of concrete including quaking concrete and hard concrete, with high produce efficiency.
4.The overall structure is compact and fashionable, the layout is reasonable.
5.The operation is safe and reliable, its more easy to maintain.

This series of concrete batching plant adopts modular structure, it is specially designed for customers who need to change the construction site frequently. It is simple in installation, compact in structure, place saving and high automation. It is mainly used for bridge, building, water conservancy project, power and other infrastructure projects.


Technical parameters of HZS35 concrete batching plant
Model

HZS35

Theoretical Productivity (m3/h)

35

Mixer

JS750

Batching System

PLD1200-2

Discharging Height(m)

3.8

The Max. Diameter of the aggregates (mm)

60-80

Automatic Cycle Period(s)

60

Batching accuracy(%)

Aggregate

±2%

Cement

±1%

Water

±1%

Additive

±1%
Technical parameters
of HZS35 concrete batching plant
Model

HZS35

Theoretical Productivity (m3/h)

35

Mixer

JS750

Batching System

PLD1200-2

Discharging Height(m)

3.8

The Max. Diameter of the aggregates (mm)

60-80

Automatic Cycle Period(s)

60

Batching accuracy(%)

Aggregate

±2%

Cement

±1%

Water

±1%

Additive

±1%